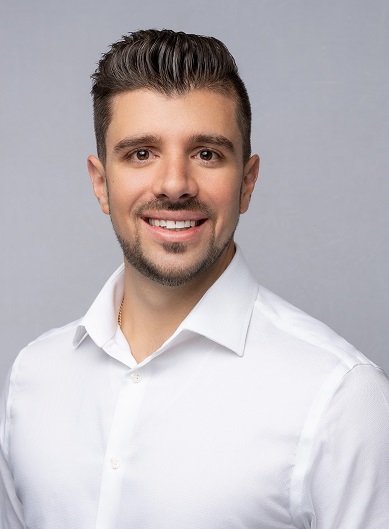 Peter Iapichino DD
Your Neighbourhood Denturist Professional
Peter Iapichino DD is a licensed Denturist who studied at George Brown College in Toronto. Peter is celebrating 15 years of successful business and has been making custom dentures since 2003. Peter is a firm believer that when working with a patient, no detail is too small. He respects that every patient has different needs, and makes sure that every patient is completely satisfied and able to smile with confidence after their denture work is complete.
Throughout Peter's career, he has helped thousands of patients feel better about themselves with the right denture solutions. Peter believes that choosing the right professional for your denture care is not something to be taken lightly. He takes great pride in the work that he provides each and every patient and ensures that every patient is not only comfortable with their overall appearance, but their oral function too.
Peter is a member of the College of Denturists of Ontario, the Denturist Association of Ontario and the Denturist Association of Canada. In his spare time Peter enjoys spending time with family and his new baby girl! His hobbies include playing golf, tennis, and being a musician in a local band.
Contact Peter:
Address:

546 Brant Street Burlington, ON L7R 2G8

Contact:

Phone: (905) 333-8181
Fax: 1-866-314-9663

Find Us: